Details

Created: Thursday, 07 May 2015 16:14
Written by Leslie Mintz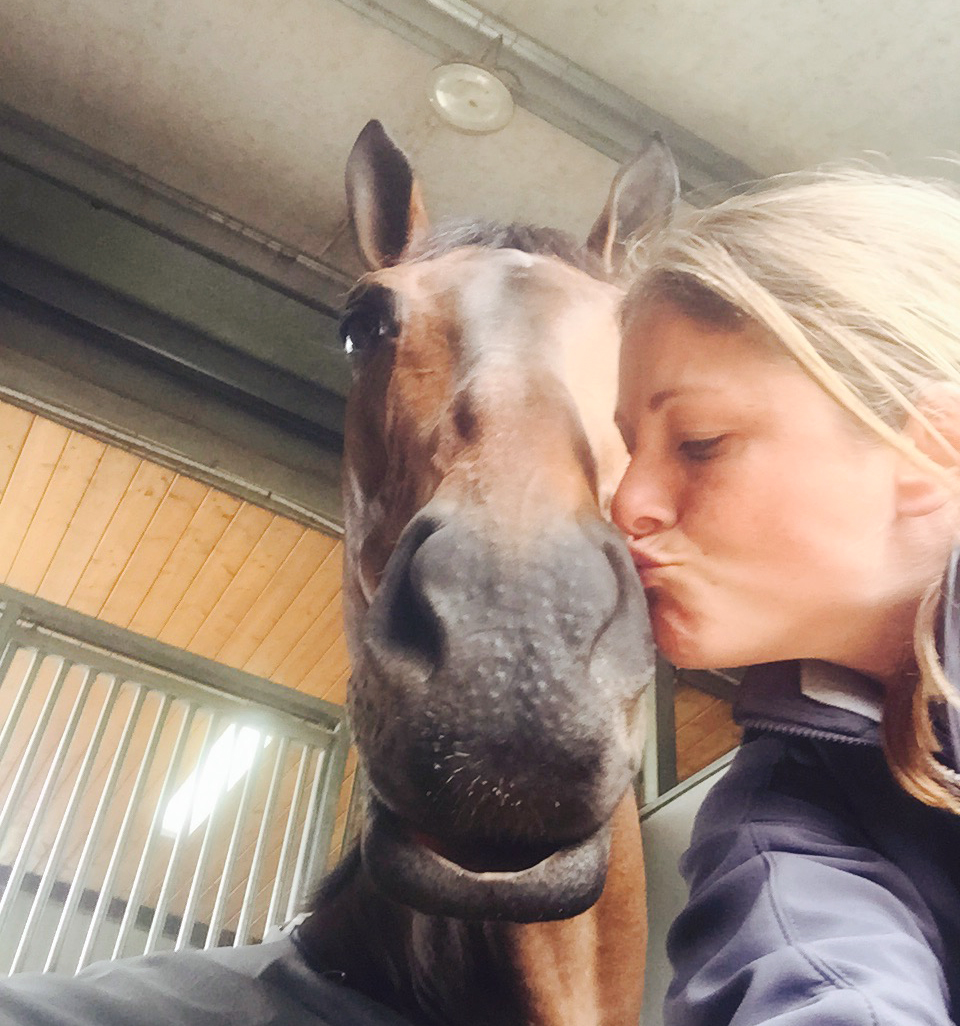 Every day I wake up, and—unless I forgot to remove eye make-up on the rare occasion it's ever applied, or have enjoyed an evening with friends and generous pours of wine—I usually look about the same. Depending on the week I may look a little more tired or sun-kissed than the week before, but on a whole I don't notice much difference.
But then I'll notice a group of high schoolers heading to prom, or college kids back in town for the summer, and while I may always feel like the same Lynn I am reminded I am a different and OLDER version of myself than I was 10 or 15 years ago. I like to think of myself as "evolving" rather than getting older, but when I come across pictures from my more formative riding years, it often hits home how much I've changed. Luckily, I can somewhat safely say I feel like I'm evolving in a positive direction.
Similarly, it's very easy to take for granted the little changes that happen on a daily basis with our horses because we see them and work with them every day. It's just as easy to get overly frustrated on a bad day as it is to get complacent and take the partnership for granted on a good one. The good news is that especially with horses, the universe has a way of keeping us in check. The highs are never allowed to get too high before the lows humble us, and soon we find ourselves climbing up the ladder again, sometimes just happy to be climbing it at all.
I had the same reaction to how Donner has evolved when I recently got to see pictures of him from before I even knew him. The two of us have been together for the last seven years—essentially a common law marriage. When you're in that type of relationship it's easy to become complacent. If you're not careful you may miss little bits of growth and progress unless you take a step back and look at the big picture.
This spring season was a funny one, because while he didn't necessarily win anything and we didn't quite best our previous fifth-place finish at the Rolex Kentucky CCI****, I feel like it was our most successful season to date.
A selector or coach with a strong will to win could look at a fourth-place finish at an advanced and a CIC*** this spring, and a 12th place finish at Rolex as merely satisfactory. And in all honestly on a true international stage, it wasn't good enough to win a medal last month. But sometimes to get a real feel for progress and success, one has to take a step back and compare their proverbial before and after pictures. This is exactly how I approached Kentucky last month.
Donner put in a really good dressage test on Friday afternoon in a notoriously electric time slot, which is a win for a horse easily affected by atmosphere. While one of the judges was less than kind, I thought the other two were on par and the quality of the work was his best tests to date.
I decided to start out more conservatively than I normally would on cross-country. Coming off our last four-star at the Alltech FEI World Equestrian Games (France) in what I can safely say is the worst footing I will ever encounter, I wanted to give him a really positive ride. He went late in the going at Rolex and the footing had deteriorated quite a bit with all the rain, so I rode smart and used the course as a positive school with the future in mind rather than racing the clock.
We added a few time penalties, but even in hindsight I'd probably ride it exactly the same. He jumped a smart show-jump round on Sunday, with one annoying rail in a tight two-stride combination on a very technical track.
Our top-12 finish (and highest place off-the-track Thoroughbred again) in the biggest and most competitive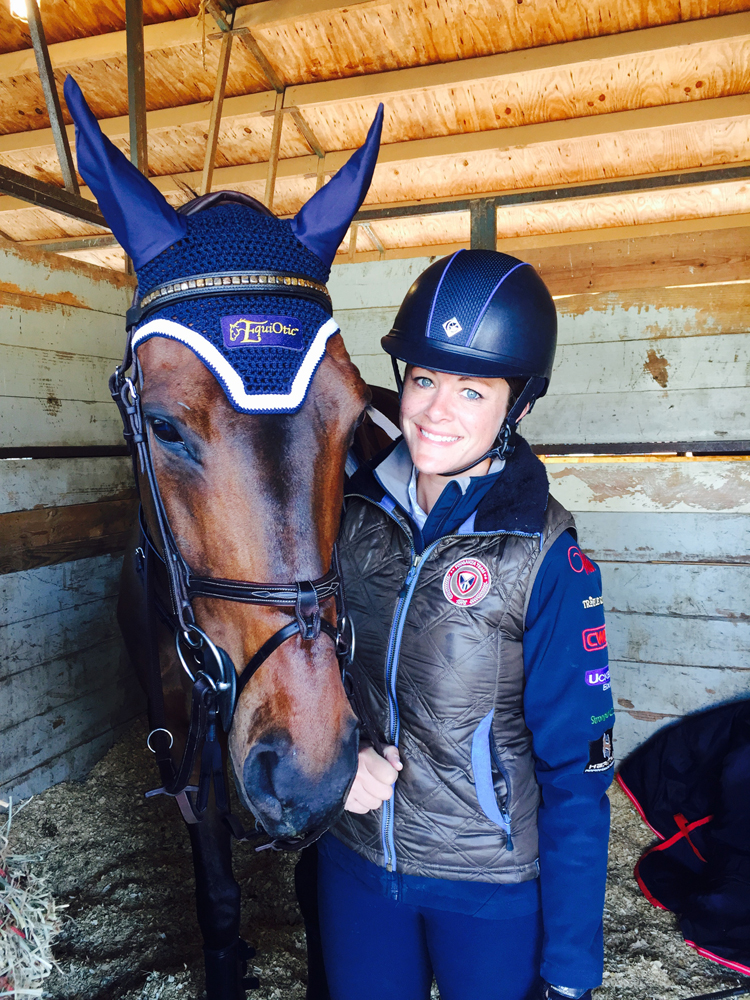 Sometimes there is a line to be drawn between being masterfully competitive and being a masterful horseman. The best in the world can be both almost every single time out, but it takes decades of practice on multiple top horses to become constantly gifted at this. international field to date didn't win us a Rolex watch or $100,000, but it did ensure I have a consistent and competitive partner for the future. That's definitely not something to be complacent about!
As I do not have the fortune to ride multiple horses at the four-star level and am protective of the one I do have at the moment, I accomplished everything I had hoped to. I am already excited to get his fall season started and to continue his competitive evolution process.
On a related note of shameless self promotion, I decided to syndicate Donner this spring. It was proving impossible to continue to maintain him on my own, so I've come up with a neat way to share his career with a group of people who really believe in him, me, and the potential of an American-bred horse consistently delivering on an international stage.
He has a great group of people behind him, and I'm looking to get a few more on board to fill the remaining 25 percent of his syndicate. It's a really great way to become involved as an owner of a top team horse without breaking the bank. Please take a look at Donner's syndication packet and This email address is being protected from spambots. You need JavaScript enabled to view it. if you'd like to become part of the team, or know anyone who may be. Donner and I are really looking forward to sharing his continued evolution and success.